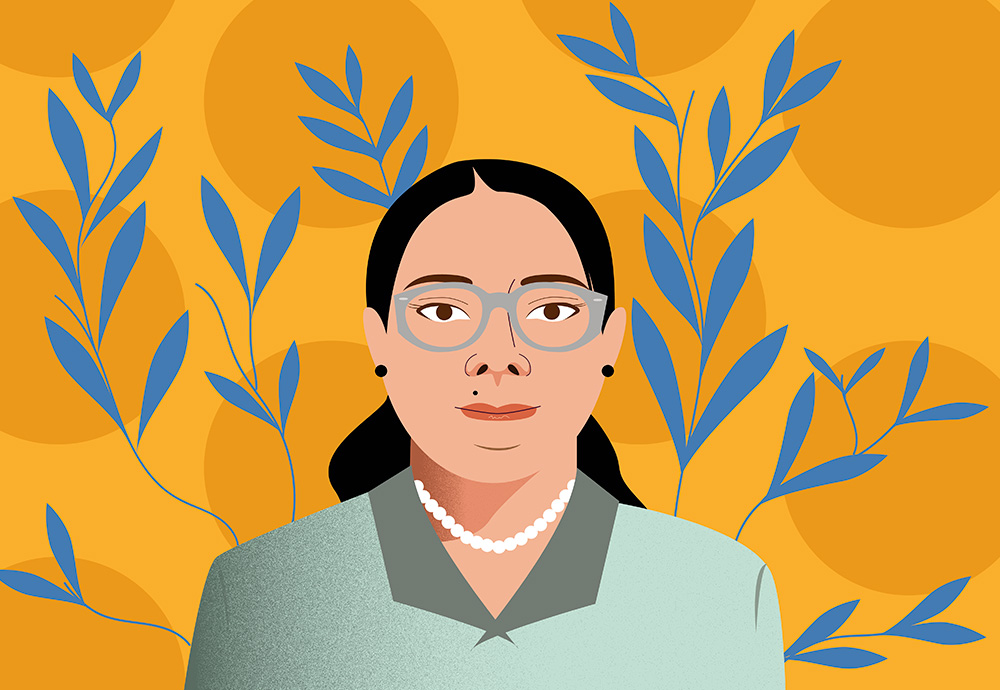 Agustina Hernandez
Villahermosa, Tabasco
Illustration by Natalia Montanez Agency 361
Agustina Hernández is originally from Villahermosa, proudly Tabasqueña. Wife, sister, mother of 3 children and grandmother of 2 grandchildren, for Agustina the most important thing is her family. She is described as a strong, orderly and disciplined woman.
She has 20 years of experience in AlEn, in the Evidence Reception area, which demonstrate the discipline, dedication and daily effort that it has been involved. It was not easy for Agustina to start her career at AlEn, since she had her newborn baby. This was one of the reasons why more than 20 years ago she decided to embark on a new path and look for a new job opportunity that would provide economic stability and appropriate benefits for her and her family. This new growth opportunity was found in Grupo AlEn.
Agustina says that she is completely happy and, above all, grateful to the company, for offering her a challenging work and, above all, well-compensated. Thanks to this, and with the support of her husband, they were able to buy their own house and raise their 3 children. Her children are her greatest admiration, and they are the result of daily effort, honest work and that trying everything is possible, says Agustina.
Agustina admires her three children: Deyner, Mayra and Alix. Specially the history of her daughter Mayra who has undertaken a trip to Mexico City to continue her education, and she travels alone and is independent. Her husband has also been a partner through good and bad moments, and her sister, who has supported the family in caring for their children while she worked.
Without a doubt, her advice to more women is: "Set short goals, finish your career, work and enjoy everything you have to enjoy and then get married and have children, since it is a much greater responsibility, first see for yourself, nurture self-knowledge and later develop as a family" as she shares.
Agustina describes herself as a fighter, strong, very disciplined and demanding with herself and those around her. Her colleagues know that she starts things with excellence and finishes them with the same excellence, since for her that is how life is, "never leave anything half done, things are done from start to finish, only then are goals met".
"If it crosses your mind, it crosses your life."
- Agustina Hernández Pérez, Evidence Reception
This website celebrates the talent of the AlEn Women, by telling their inspiring stories and anecdotes accompanied by ilustrations made by AlEn women graphic designer.
Come back each month to read more stories from our inspiring AlEn women.