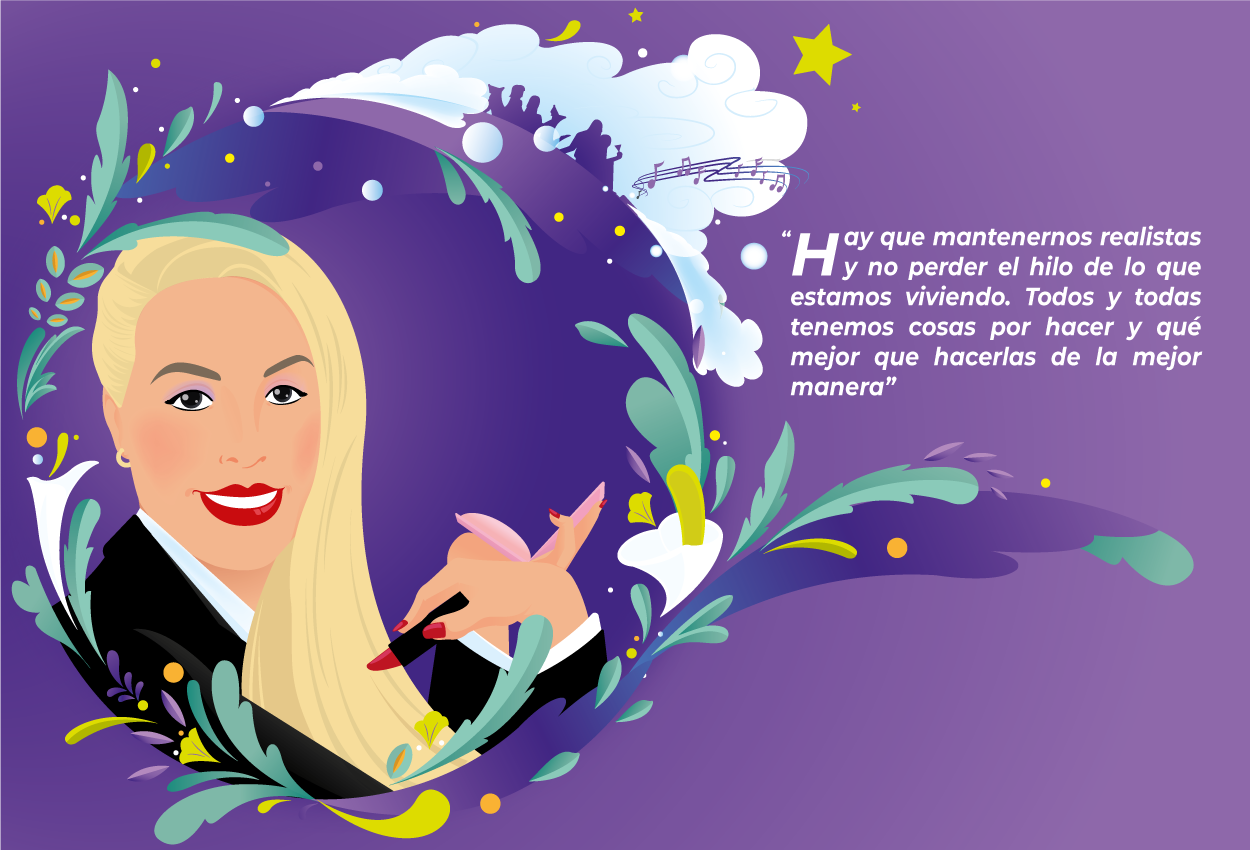 Dulce Vazquez
Hermosillo, Sonora
Illustration by Israel Gonzalez
Text prepared by Cinthya Rosas Zavala
One of the most beautiful things in this life is to coincide with people who are able to transmit their light to those around them, even when they are hundreds of miles away from those who meet them for the first time.
One of those people is Dulce.
Originally from Sonora, she has been part of the AlEn family for 11 years, developing in the position of promoter for the Pacific Zone in Hermosillo, where she has built her life in the company of her husband, two daughters and two dogs.
Her arrival at the Group was accompanied by a very significant change in her area, as she was the first woman in her position and has managed to demonstrate that, despite the difficulties, it is possible to overcome and excel in the face of any challenge in order to remain in the constant search for excellence without losing sight of the most valuable thing in her life: her family.
Dulce's days begin before the first rays of sunshine appear on the streets of Sonora. The best thing about it is that she has the chance to enjoy the peace of her city while sipping a good coffee and heading to work accompanied by her favorite music.
Once 7:00 a.m. comes around, she gives her best to dedicate herself to a job that, because of her dedication and passion, has allowed her to get to know other places in Mexico. In 2020 she was recognized in the Mexican Caribbean during the CONAVE for having been in the first places in sales.
She is undoubtedly a great example for her family, especially for her daughters, who are her greatest joy and pride. The connection between them is one of the most valuable things for Dulce, because in the end it is a reflection of the relationship she has maintained with the person she most admires for her strength: her mother.
When mentioning her and highlighting the nobility, integrity, kindness and creativity she sees in her daughters, it is inevitable to think of the law of the mirror: recognizing qualities in others that, if we look deep inside ourselves, we can discover that we also possess what we admire most in other people.
Of course Dulce has many dreams of personal growth that remain latent in each day, but we will keep them secret with the only wish that they are fulfilled and multiplied. They surely will.
After all, a woman who inspires is capable of turning everything around her into light...and more.
"We must remain realistic and not lose the thread of what we are living. We all have things to do and what better way to do them than to do them in the best way possible."
-Dulce Vázquez, Promotora Impulsora, Mexicali based in Hermosillo, Sonora
This website celebrates the talent of the AlEn Women, by telling their inspiring stories and anecdotes accompanied by ilustrations made by AlEn women graphic designer.
Come back each month to read more stories from our inspiring AlEn women.