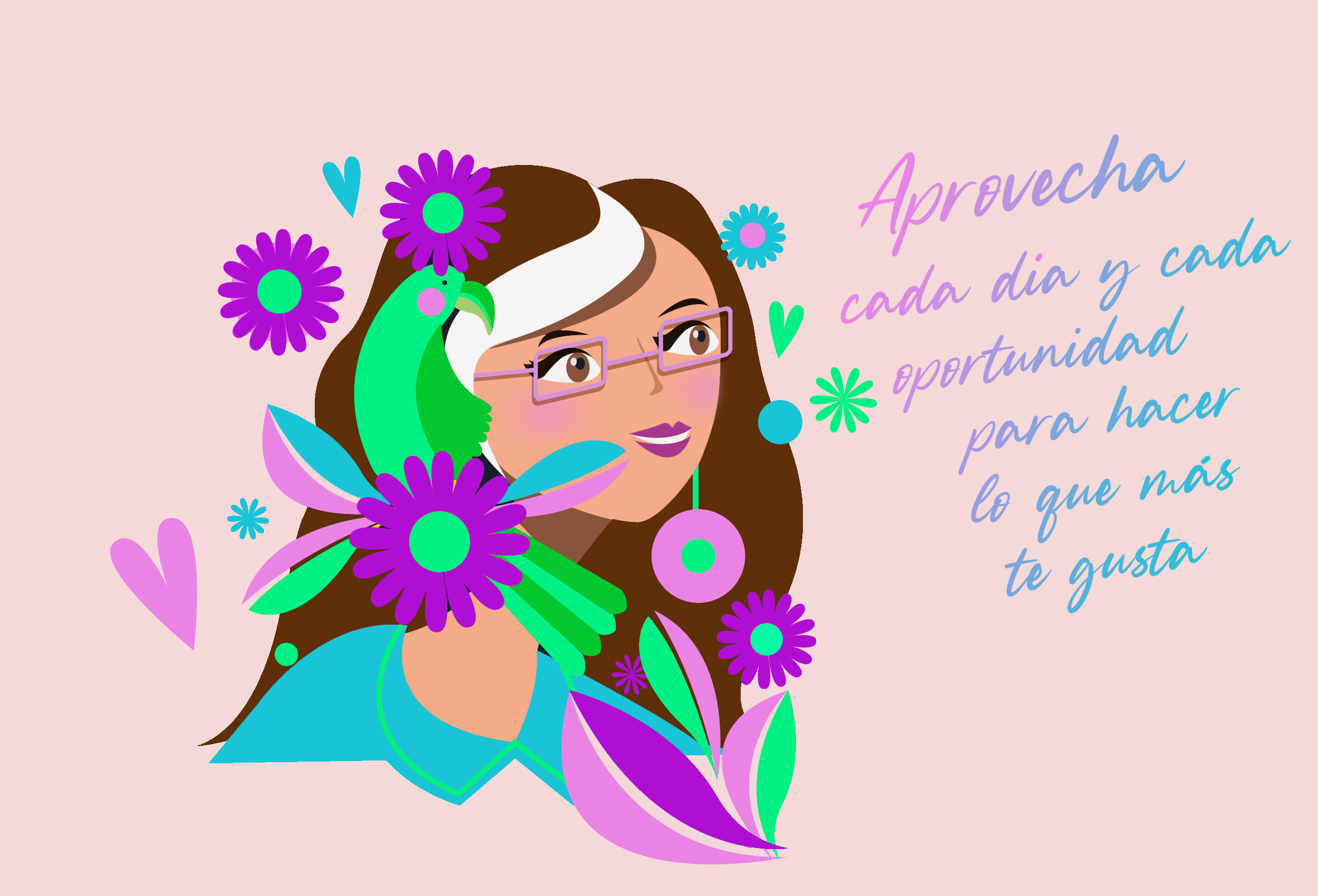 Illustration by Jaquelin Villarreal
Text prepared by Tania Álvarez
Her grandfather awakened her interest in chemistry and research at a very young age. A graduate in Pharmacobiological Chemistry, Amada joined AlEn at the age of 22 and her motivation and tenacity have led her to achieve great goals.
With great emotion, she recalls that from her first day at AlEn, she realized that her colleagues would become her family. She is grateful that she has always had the opportunity to shine, suggest new ideas, transform and experiment. She currently serves as R&D and Innovation Manager and her 33 years in the Group have been very short, as she considers AlEn "her greatest school".
Teaming up with her colleagues and her family at home has allowed her to develop as a mother and wife, but also as a professional. She is proud to say that, among her greatest achievements in the Group, is the development of the Ensueño formula, "Ensueño is one of my many children... a child that is now famous and a millionaire, and was also made by women".
But her passion and interest in research does not stop there. She lost her grandmother and her first husband to cancer, and that is why her biggest dream in life is to contribute to research in cancer prevention. Her purpose is to help others who are going through similar situations through her talent and knowledge.
Her paternal grandmother taught her to be a firm believer that God is in every moment and in every space, and that has kept her strong in the most difficult moments. Amada is an example that it is possible, that with tenacity and a lot of effort you can achieve a work-family balance and that by focusing on what we love we can get ahead despite the adversities.
Women like Amada inspire us to seek the best version of ourselves every day, to strive, to persevere and to fight for our dreams.
"Take advantage of every day and every opportunity to do what you love most."
-Amada Alcalá, R&D Innovation Management, Monterrey
This website celebrates the talent of the AlEn Women, by telling their inspiring stories and anecdotes accompanied by ilustrations made by AlEn women graphic designer.
Come back each month to read more stories from our inspiring AlEn women.