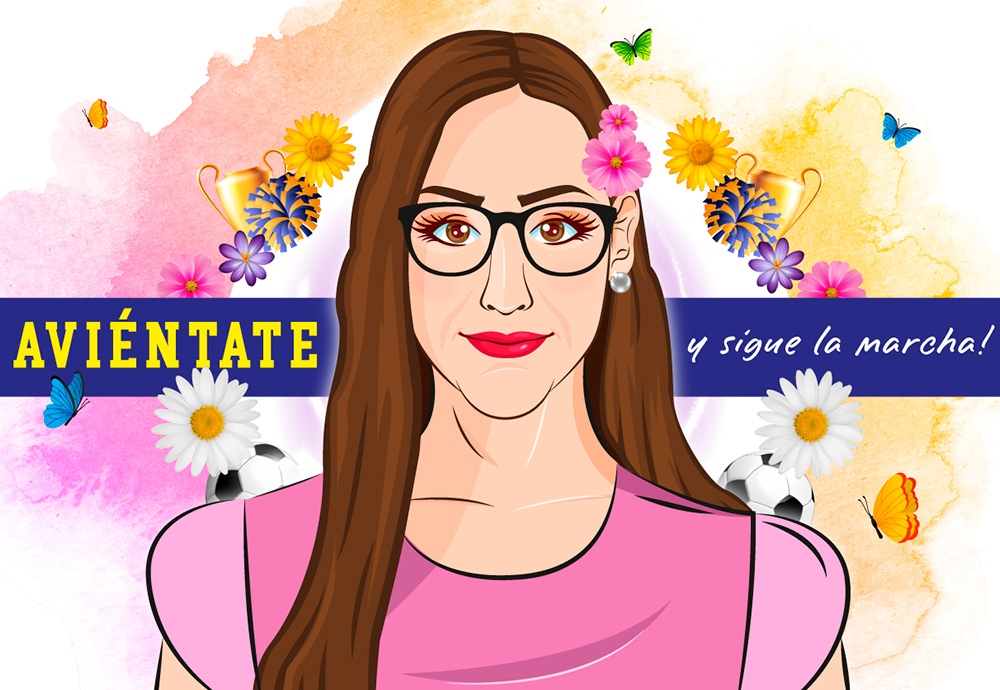 Martha Galván
Monterrey, Nuevo Leon
Illustration by José Carlos Alvarado Agency 361
Martha was born in Nuevo León and is the eldest daughter in a family of 5 siblings and is a psychologist graduated from UANL, where she also studied a graduate degree in Organizational Development.
Since she was young, her parents empowered her to do and accomplish what she wanted. Good organization, competitiveness and perseverance are qualities that represent her both in her work as well as personal life. She likes to be unstoppable on a day-to-day basis and make the most of it in activities that help her go forward. She has been in many curricular activities and sports that have forged his personality and always strive and fulfill what she sets out to do. "You can do what you want, but you have to comply… get organized, but you have to carry through, it is a statement that her cousin mentioned to her one day and she has adopted in her life and work.
She has been with the AlEn family for two years, and is currently working as head of Market Research. She joined AlEn through a referral due to her good work, good participation and of course, not being afraid of new challenges. Martha says she enjoys her work very much since she meets people in order to give them solutions and solve their needs, and she hopes to continue with the company for many more years. Her good principles, her intuition, inferences and being methodical in what she does are aspects that lead her life, and have led her to advance in this great family, and reach the position she currently has.
During her working life Martha has never felt left behind by any factor, because since she was a child she has not been afraid to adventure herself into new challenges or projects. She usually recommends people to dare and adventure into new challenges that they probably don't know how to do, but she mentions that, as you go along, it is important to always ask to learn and work to achieve it... "No matter how scared you may feel it is important to seek for new challenges and open doors that can be taken advantage of".
Martha is a woman who likes to remain in the moment, without stopping to think about the future, carrying out the activities that can be a complement towards a new goal. For her, success is defined as the joy of having stability, being calm, and being able to help her family. In the same way, she shares with us that her hardworking spirit has led her on a good path.
"Dare to do it and keep going."
- Martha Cecilia Galván Flores, Head of Market Research
This website celebrates the talent of the AlEn Women, by telling their inspiring stories and anecdotes accompanied by ilustrations made by AlEn women graphic designer.
Come back each month to read more stories from our inspiring AlEn women.