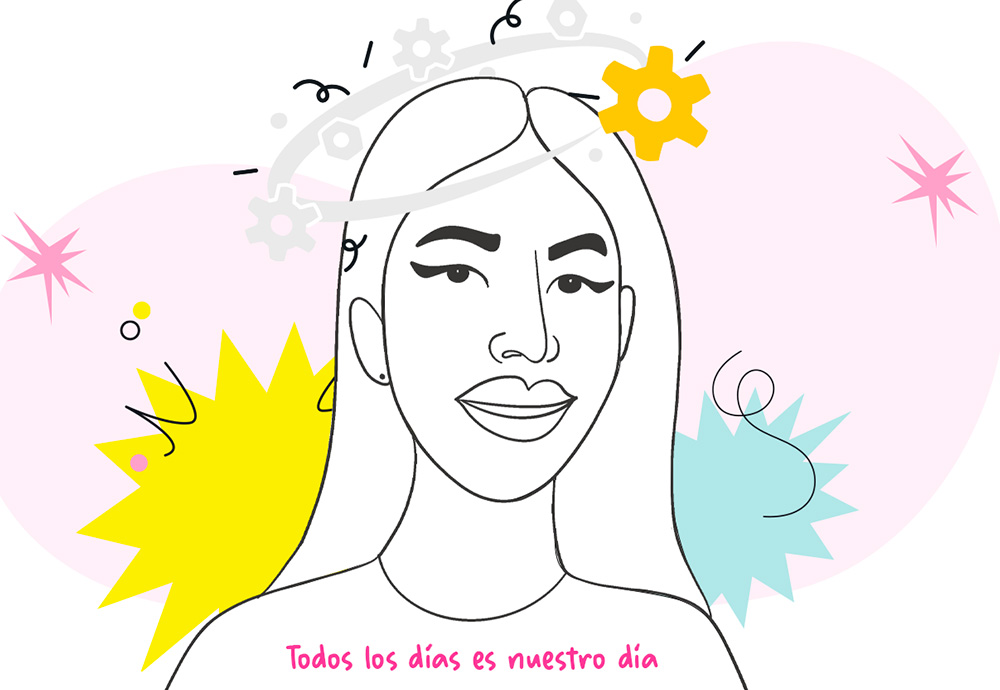 Illustration by Berenice Tapia Agency 361
Susana García lives in Querétaro with her family; she enjoys having relaxing moments with her favorite music and move forward day by day being an admirable role model for her younger siblings. Responsible, joyful and dedicated are some of the characteristics that define Susana, always believing in herself to do and achieve what she longs for.
When she was 19 years old, she finished high school and decided to join AlEn, where she was welcomed with open arms as part of a family with great camaraderie and support. She recognizes that starting to work as a data entry assistant at the recycling plant was a great challenge for her, but her motivation to continue prompted her to succeed in her work by being able to adapt, helping her develop and learn things she had never imagined. At the same time, she began her professional education with great enthusiasm in the Industrial Engineering career, being a great achievement and a reason to continue striving daily.
Thanks to the great inspiration from her working mother, Susana strives daily, both at the university and at AlEn, to pursue her goals with great persistence. She would love to finish her professional career and continue building a great future, with her own house and business. What encourages her every day is being able to know that she is a great example of dedication for her younger siblings, since they are part of her motivation every day. She would like them to also be on a good path just like her.
She would like to be recognized as a woman with a constant interest in acquiring new knowledge and hopes that, in the future, with her effort and dedication, she will inspire many people. Susana would love to advise all women that they can dare to do what they long for so much without the doubts about the future stopping us because, with the motivation to be the best role model for our family and with our daily effort, we can achieve great goals.
"Every day is our day."
- Susana García González, Production Operator
This website celebrates the talent of the AlEn Women, by telling their inspiring stories and anecdotes accompanied by ilustrations made by AlEn women graphic designer.
Come back each month to read more stories from our inspiring AlEn women.