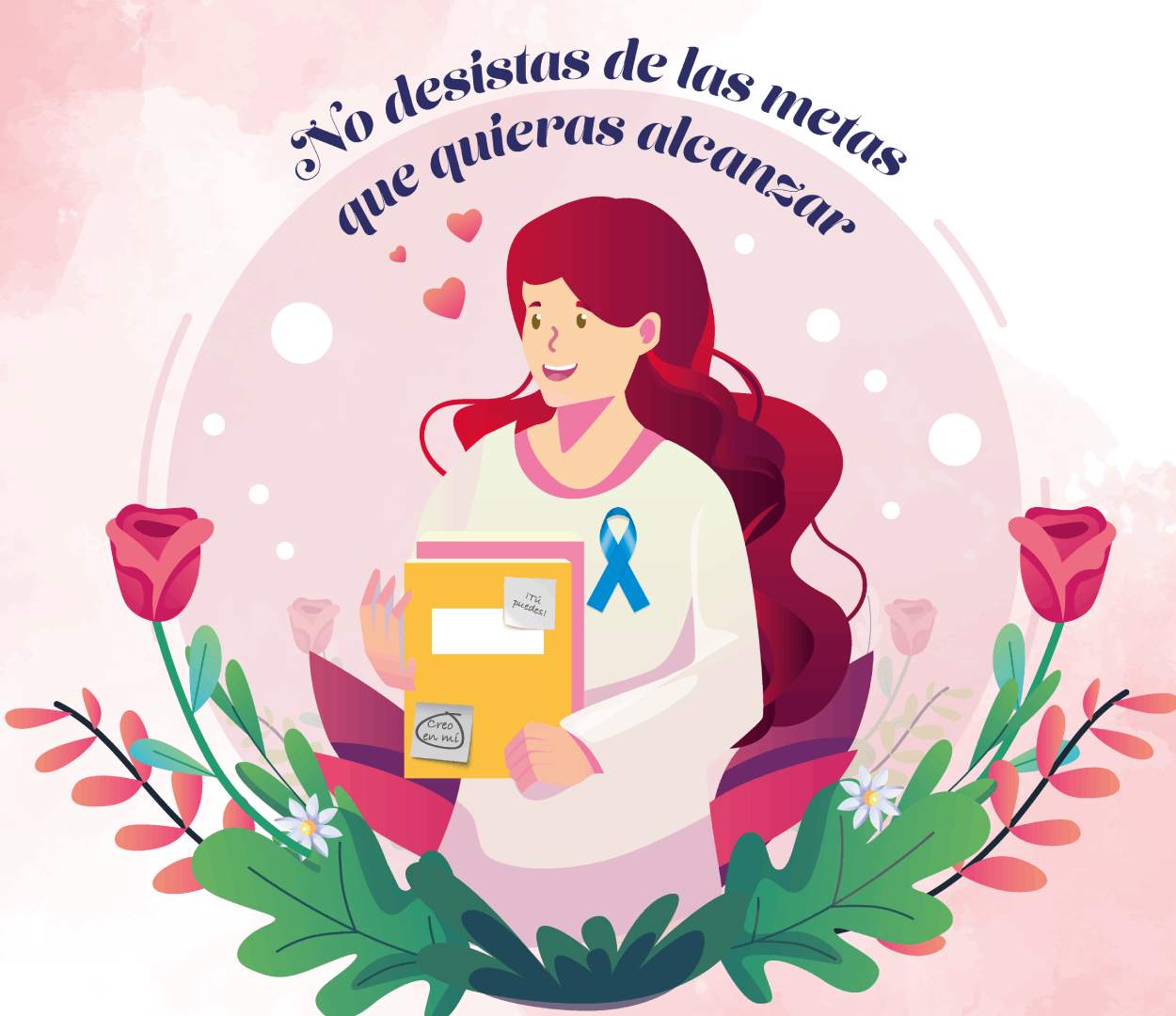 Illustration by Karina Sánchez
Text prepared by Paola Guzmán
Passionate about people, that's Diana. The youngest of 5 siblings and originally from Monterrey. The most fortunate to have a large, united and loving family. And grateful to God for every moment of her life, for her great parents and children and for having the opportunity to serve and support people every day.
She has been part of the AlEn family for more than 15 years and her motivation for what she does continues to grow since that first day, because there is nothing better to do than what she loves, and for Diana, it is to have the opportunity to change people's lives, transmit her knowledge and create connections. That is the best way to leave her mark.
At the end of 2018 she received news that went from a medical checkup to one of the biggest lessons in her life; she was diagnosed with thyroid cancer. Her world completely shifted. Thoughts, worries and anxieties went through her mind, she was scared, but her faith and attitude to move forward was bigger than everything. She knew it was God's will and He had allowed her to detect it early.
Now Diana is about to conclude her remission period and is grateful for the whole process she has lived through. She is grateful for being able to detect it in time, for the signs of affection, for the strength given to her by her children, her family and friends, but, above all, she is grateful to God. Because this has led her to help and support people who are going through something similar.
Her faith and life mission were strengthened even more. She wants to let others know with her love, with details, experience, profession and attentions, that they can count on her whenever they need her, that she is there for them. That is the way Diana wants to transcend. Giving the best of herself, no matter to whom and without distrust. Her goal in life is to be able to convey this to her children so that they can also live it, to form them as good people, to see them grow up and be happy.
Diana also recently achieved one of her dreams, obtaining a master's degree. And she wants to tell everyone not to give up on the goals or dreams they want to achieve. There may be deviations in the path or priorities, especially if you are responsible for a family or home. But the time will come, that day will come and you must not take your finger off the line! Always persevere, look for the way and with a good attitude you will reach it.
"In us is the power to help others. It is the way we can transcend as people, give the best you have, no matter who it is. Give it without distrust."
-Diana Gonzalez, Head of Recruitment and Selection, Monterrey
This website celebrates the talent of the AlEn Women, by telling their inspiring stories and anecdotes accompanied by ilustrations made by AlEn women graphic designer.
Come back each month to read more stories from our inspiring AlEn women.