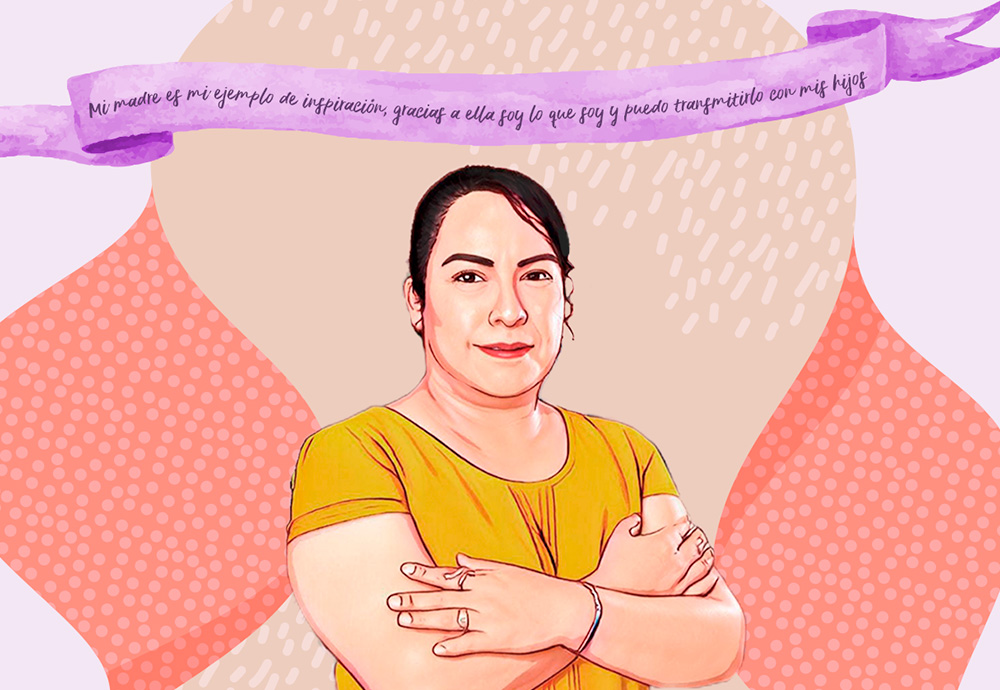 María Lucía Corona
Puebla
Illustration by Vianney De La Cruz Contreras Agency 361
María Lucía Corona is originally from the state of Tlaxcala, and currently works in Puebla as part of the AlEn Medical Team in the Nurse position, a job that she is very proud to dedicate time and effort because she loves what she does and always helping others.
She is the mother of two children, 20 and 23 years old, who have also been inspired by her great service vocation in the health area, since both are studying medical school with the dream of helping those who need it most in the future. For María, it is her great pride to see her children continue advancing in their projects and undertakings, since along with their education, her daughter has a confectionery business, where she also supports her in her free time. She loves watching her children grow.
María would be described by her loved ones as a hard-working woman who fights for her dreams. This great example of inspiration comes from her mother, who took care of her from a very young age when her father passed away. She is the person she admires the most because of her good example and motivation in carrying them forward. She is very grateful for her teachings and for also being so good with her children, who see her as their second mother.
María has brought her mother's teachings of solidarity and cooperation to the AlEn family, where she has loyally worked for more than 15 years. What she likes most about the company is the work atmosphere and the leadership that exists for women within her area. She would like to continue working at AlEn, since she feels very aligned with its purpose and, in addition, the work environment in which she operates and her results are very rewarding.
On a more personal level, María is willing to continue supporting her children so they fully complete their medical degree and encourage them to study a specialty. Her greatest achievement has been the family unity between her children, her husband and her. The pandemic has not been an obstacle on that journey.
The message that María would give to all AlEn collaborators would be to accept yourself as you are, and not to forget that you can achieve everything you set out to do. "We are very strong and we can handle everything."
"My mother is my example of inspiration, thanks to her I am what I am and I can pass it on to my children."
- Maria Lucia Corona Zepeda, Nurse
This website celebrates the talent of the AlEn Women, by telling their inspiring stories and anecdotes accompanied by ilustrations made by AlEn women graphic designer.
Come back each month to read more stories from our inspiring AlEn women.