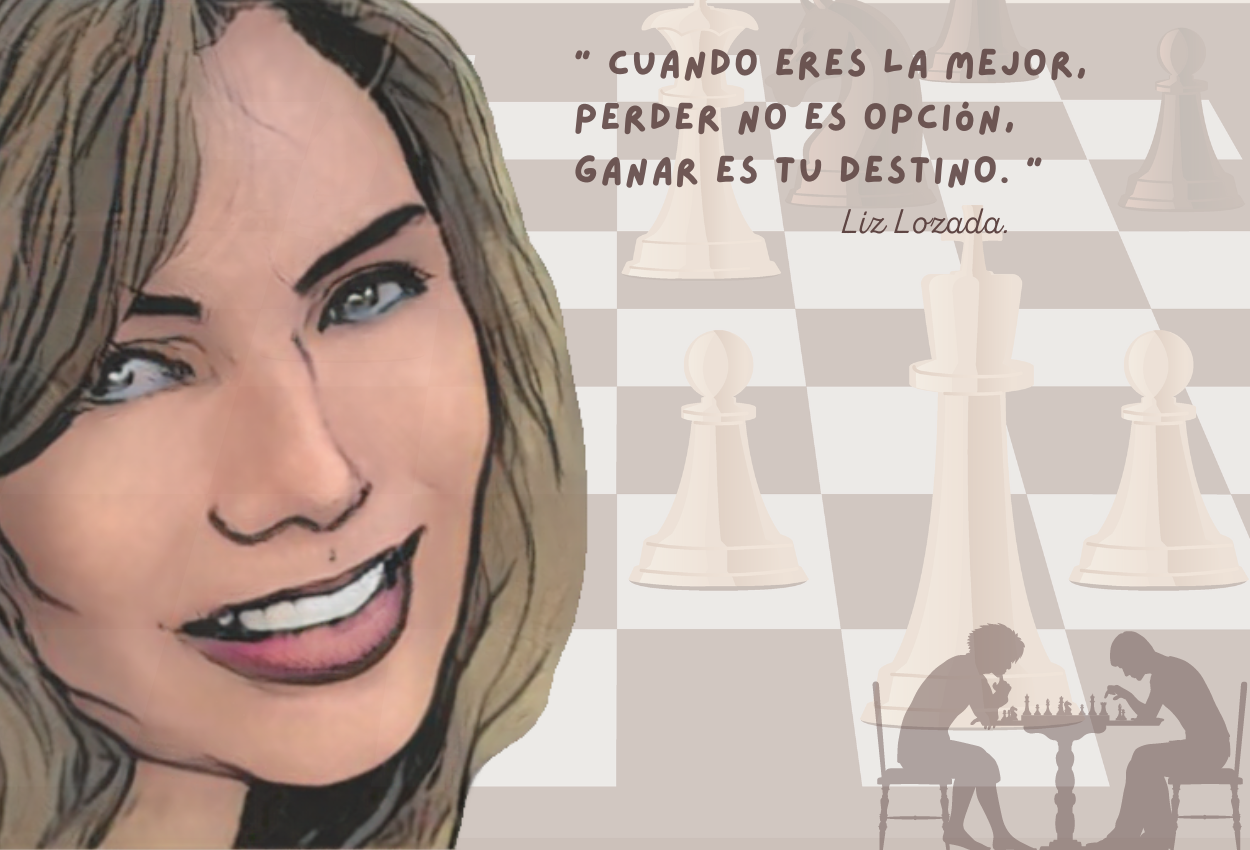 Illustration by José Luis Guzmán
Text prepared by Diego Borrego
More than 30 years ago, a young girl named Elizabeth left her hometown of Gutierrez Zamora, Veracruz, to move to the city of Puebla in search of better opportunities to fulfill her dreams and help her family. She left behind her mother and her five sisters and when she arrived, she never imagined what she was about to experience.
Elizabeth arrived determined to find a job and study for a career. She wanted to work to pay for college and support her family. She looked through newspaper ads, but it was difficult to find an option where she could balance her career and her job. Until she applied for a job opening as a supply clerk at AlEn and found that balance, eventually graduating with a degree in business administration.
She also faced the challenge of living alone, it was very difficult for her to adapt to this new life, but her optimism and focus on her goals got her through. Years later, Elizabeth became a mother with the arrival of her son Vicente. Liz experienced the difficult task of being a single mother and struggled to balance her role as a mother with her work. For Liz, success is not about climbing the ladder, success is always being present in her son's life, she always knew how to define her priorities so that Vicente would not lack her guidance. He is her greatest pride, because he always gets very good grades and is an exemplary person: with values, passion and perseverance. Currently, Vicente is 22 years old and is doing his professional internship in an important company.
Liz enjoys exercising and running, but what she likes most is watching educational videos and taking courses to continue learning tools to do her job better. Another of her passions is chess, a tradition in her hometown that she learned thanks to her father, who later taught her son. As a curious fact, Vicente, at the age of 5, managed to beat the state champion of Veracruz. Chess is an activity they share together and from which they have learned many life lessons. For example, Liz learned to challenge herself to be the best, having as her motto: "When you are the best, losing is not an option, winning is your destiny."
In her 30 years at AlEn, Liz has made great friends, everyone knows her as a person who is always happy and available to help others. She has grown up with the Puebla Plant and AlEn. She saw the arrival of brands like Ensueño and Flash and the beginnings of recycling. Liz is very proud to work for a leading company that is always innovating and what she likes most about AlEn is its people and team spirit.
Today Liz works as a Negotiator, leading the supply of raw materials for one of the group's largest plants. She lives very happily with Vicente and feels very grateful for her work and for AlEn. Her main goal is to continue learning in order to share her knowledge with new generations. Liz invites women to continue preparing themselves and to take advantage of all opportunities, always keeping a balance between their family, their work and their health.
"When you're the best, losing is not an option - winning is your destiny!"
-Elizabeth Lozada, Negotiator, Puebla Branch Plant
This website celebrates the talent of the AlEn Women, by telling their inspiring stories and anecdotes accompanied by ilustrations made by AlEn women graphic designer.
Come back each month to read more stories from our inspiring AlEn women.