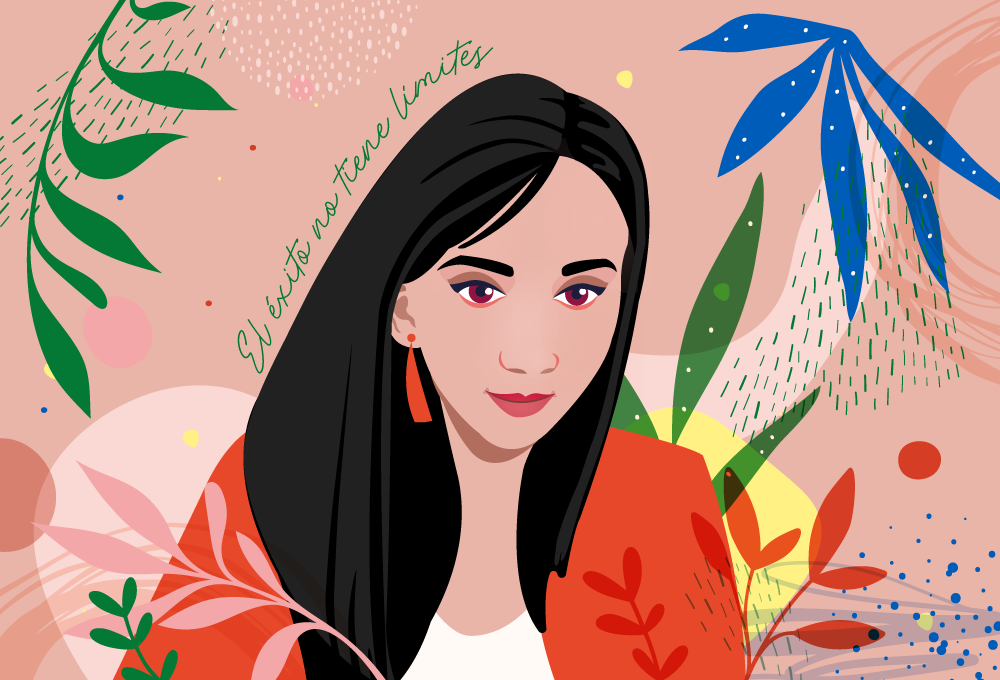 Yessica Paola
28 years old, Toluca
Illustration by Jaquelin Villareal Agency 361
Yessica Paola is originally from Toluca. At 28, she recognizes that the challenges she has had throughout her life are what have motivated her to be strong and set goals to pursue and achieve her dreams.
Yessica works as a Promoter at AlEn and is proud to have the organization's trust in dealing with large wholesale clients. She began her working life when she was 18 and her goal was always to work at AlEn although she felt it as a very distant dream. Almost two years after joining the organization, she has stood out for her commitment, tenacity and persistence.
For Yessica, her most important achievement is having her own house, where her 7-year-old daughter Yessica Pauleth feels safe and loved. Yessica is inspired by her every day seeing her grow. Being her role-model moves her so she can have her own goals, purpose and dreams. Every day she makes sure she repeats to her how loved and valuable she is and that she can be whatever she wants if she sets her mind to it, success has no limits.
Yessica also seeks her goal of finishing a professional career in Marketing and is determined to study for a Master's degree and then create her own business.
Her family describes her as an inspiring woman that nothing stops her and does everything. In addition to her work at Grupo AlEn, Yessica sells desserts, sweets and shoes. These characteristics are inherited from her mother Concepción, whom she admires a lot and whom she describes as "a fantastic woman", who just like her, is always looking to go forward and overcome any obstacle. She discovered this after her parents decide to separate. It was then that Yessica realized what it all the effort and love that her mother put into her work to support her siblings and her. She also learned from Concepción how to value what she has, to love and support her family and that it is worth being herself, live and enjoy life.
"Success has no limits."
- Yessica Paola, Promoter, Mexico City
This website celebrates the talent of the AlEn Women, by telling their inspiring stories and anecdotes accompanied by ilustrations made by AlEn women graphic designer.
Come back each month to read more stories from our inspiring AlEn women.